Who is the hack for?
Do you use health and social care services? Do you care for someone with a long term condition? Do you work in delivering health and social care services? Do you want to hack digital solutions for health and social care? Do you enjoy a challenge?
Then this event is for you!
Register free at:
I don't think I'm a hacker- can I come?
We're borrowing the term "hack" from software development, but you don't need to know anything about software to come. If you are a hacker, we will have datasets for you to mash up, and we will really appreciate your technical and development skills. Come and show us how it's done!
If you're not a hacker, don't worry- we still want you to come! We think you know how health and social care services are delivered- and we think you have ideas about how to make them better. We'll be working out ways to improve health and social care while keeping patients safe by using digital tools (like apps on your phone), and social media (like Facebook or Twitter).
If we can get everybody together, we think we can work out some answers that work for all of us. Why not come along with your ideas, too?
This event is FREE TO ATTEND, you may make a donation to help towards costs if you wish.
Contact:
Get in touch by email to digihealthcon@gmail.com if you need help with access needs, as we may be able to release some sponsorship funds for this purpose.
Follow us on Twitter at @digihealthcon and use hashtags #digihealthcon #dhc12
Together, we can!
Who is putting on this event?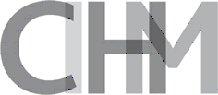 With kind thanks to our sponsors: