Who is the Conference for?
Do you use health and social care services? Do you care for someone with a long term condition? Do you work in delivering health and social care services? Do you work with patients? or in a managerial or strategic role?
Then this event is for you!
It's an essential event for people interested in health and social care services, in health informatics, or in mobile and digital applications for health and social care.
Why not come along, hear about some fantastic ways we can support health and social care using technology, and share your ideas, too?
How do I buy a ticket?
Buy tickets at
What will happen at the Conference?
We will be looking at new ways to improve health and social care while keeping patients safe by using digital tools (like apps on your phone), and social media (like Facebook or Twitter). We don't need you to be a "geek" or a "techie", we think you know how health and social care services are delivered- and we think you have ideas about how to make them better. If we can get everybody together, we think we can work out some answers that work for all of us.
 Schedule
We will be welcomed to the Conference at the Rose Bowl by Tom Riordan, Chief Executive of Leeds City Council and member of the Department of Health's Future Forum.
During the Conference, we will learn from keynote speakers  Dr Shaibal Roy (DH Future Forum) who worked on the Maps and Apps project and Anne Cooper (Connecting for Health), who will explain the new Department of Health Information Strategy.
After a lovely two-course lunch (included in ticket price), we will have workshops from Patient Opinion; and from Sarah Bodell and Angela Hook of Salford University, who have used Second Life and social media in healthcare education and professional development.
Networking
We have made sure there will be lots of time for networking during breaks where we will be refreshed with snacks and drinks (all included).
Can I use my attendance at the Conference as evidence of CPD?
All delegates will receive an e-Certificate of Attendance, which they may use to show evidence of CPD (Continuing Professional Development).
I've got a question. Who do I contact?
Leave a comment on the blog! Or, if you prefer, get in touch by email to digihealthcon@gmail.com. If you have any questions, we are really happy to answer them. If you need help with access needs, do get in touch to discuss this, as we may be able to release some sponsorship funds for this purpose.
 So, what is the Hack?
The Digital Health Hack, held the next day at Old Broadcasting House, is where we will be taking these ideas forward. This event is free to attend, book separately at  http://digihealthhack.eventbrite.co.uk/
 Are you on Twitter?
Follow us on Twitter at @digihealthcon and use hashtags #digihealthcon #dhc12
Together, we can!
 Who is putting this conference on?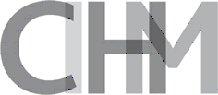 With kind thanks to our sponsors: